Hayleys Aventura, a leading company in supplying industrial materials and solutions, recently undertook the process of supplying the Port Authority with 3 Hyster Forklift machines. Each machine holds the capacity of 3.5 Tons.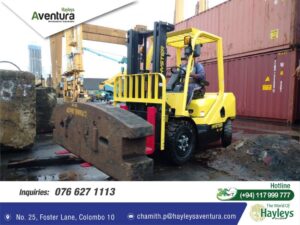 Hyster has held its brand as an internationally recognized manufacturer of Forklifts and other material handling equipment.
Geared with such premium machinery, Sri Lanka\'s Port Authority is assured, and can look forward to a more secure and efficient cargo handling process.