Today, the emergence of the COVID-19 pandemic has many industries searching for answers as to which technology can help them maintain a healthy environment in the fight against this pandemic in Sri Lanka.
We are here to put forward a solution and help your business, as we\'d like to introduce an elevator/indoor Air Sterilizer to prevent from various contagious particles and viruses.

Compared with other solutions, we can offer best virus free elevator in sri lanka, this includes a top-tier purification technology, easy installation, Over-the-Internet function controllability and instant disinfection functions.
With COVID-19 cases rising, it\'s urgent to opt for no contact, non-virus transmission, and no worries because your safety demands it.
Call us for more details – 0768313849 / 0775362680
https://www.hayleysaventura.com/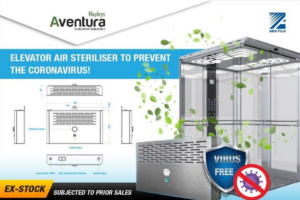 #HayleysAventura #StaySafe #AirSteriliser #Purifying #Disinfection